Do you also dream of a life full of joy and enthusiasm, working with something you're really passionate about and where you make a difference?
Maybe you want to create the right work/life balance, so that there is room for the family or room to geek out of an expert track.
Maybe you want to unfold your values and contribute to strengthening the local area or supporting vulnerable groups in the community.
Or maybe you are dreaming of going global?
The most important thing is that you have found your enthusiasm, because it is the secret ingredient in any successful entrepreneurial adventure.
Your enthusiasm is your best fuel, the one that gives energy and courage to take the big leap and throw yourself into a whole new life.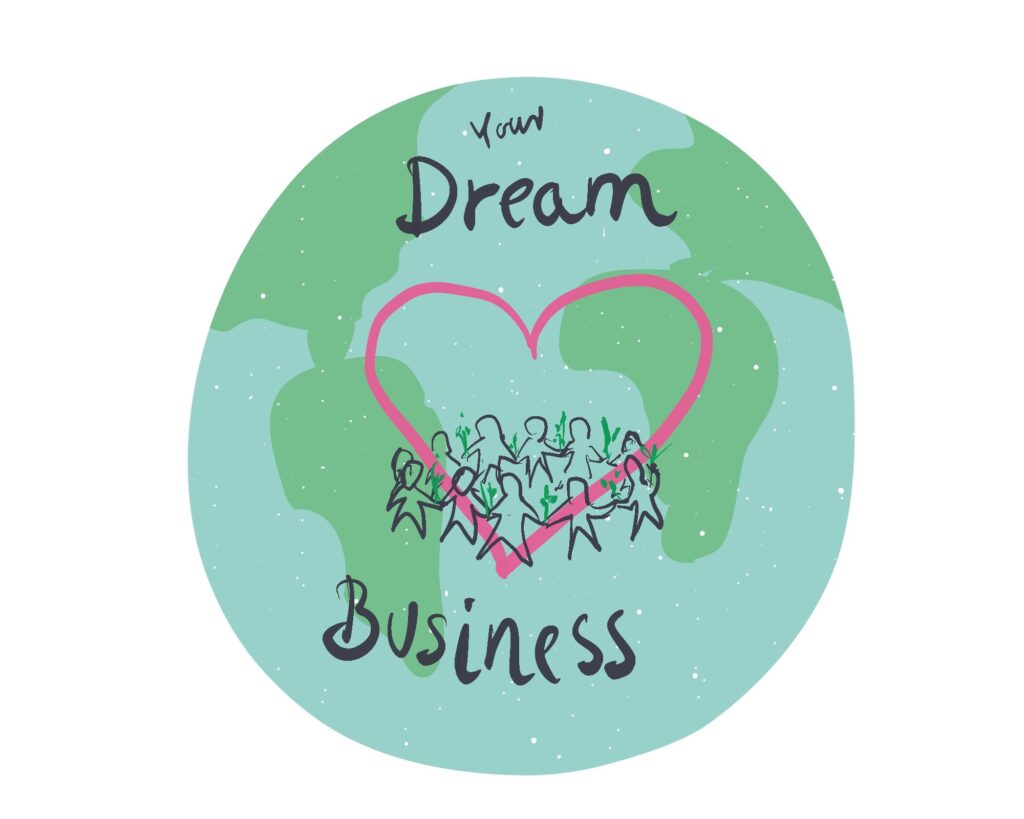 But many stays with the dream, because where to start?
You are probably like most entrepreneurs, a specialist in your profession, product or service, but often not in running a business.
It can seem like a daunting task! Even if you are fully aware of what you want to sell, it is easy to get overwhelmed. Beside your product, there is a lot of other considerations that automatically comes when starting a business. For example, you need to have answers to all these questions:
… Who are your customers and how do you reach them?
… How do you set your prices?
… Who are you competing against?
… How much money will it cost to start and run the business?
… Which business model is appropriate?
… How do you want to organize yourself?
… How do you want to sell and distribute?
… Where can you make your business sustainable?
… Where do you have your strengths and weaknesses?
… Who and what do you need?
… Where are you going to start?
All this you can clarify by working through the Visual Business Plan!
It can be a fun and educational process to create your own dream business. In this workbook you will be taken by the hand in a step by step process and end up with a well-worked business plan.